You can book your flights to the Northern Territory online today using the above search box, or enquire about one of the following Northern Territory airfares using the enquiry form below.
We don't have any products online right now but one of our consultants may be able to help you. Enquire now to get access to great deals all over the world.
Choose from our range of Northern Territory holiday packages below that each include your flights, accommodation, and often special bonuses like tours and free upgrades. If you can't find the package you're looking for, contact one of our friendly consultants on 1800 200 6668 and don't forget to ask about customising a package to suit your needs.
Commonly known as outback Australia, the Northern Territory boasts some of Australia's must-see attractions. Be in awe of the incredible Uluṟu / Ayers Rock, marvel at Kata Tjuṯa and appreciate Kings Canyon. Alternatively, head to Kakadu and admire ancient gorges and spectacular waterfalls.
The capital, Darwin, is a tropical city. It has a rich history, youthful population, cuisine reflective of international influences and a balmy outdoor lifestyle. Take a sunset harbour cruise, ride a jet boat, throw in a fishing line or relax at the outdoor cinema.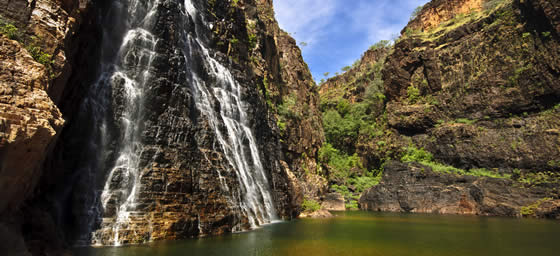 Twin Falls, Kakadu
You might be more interested in the natural wonder there though. NT teems with wildlife – it's home to 400 bird species, 150 types of mammals, 300 reptiles and 50 types of frog – all set in a spectacular landscape. There are 2 World Heritage-listed national parks here too: Kakadu and Uluṟu-Kata Tjuṯa, in addition to a further 22 national parks and 73 nature reserves.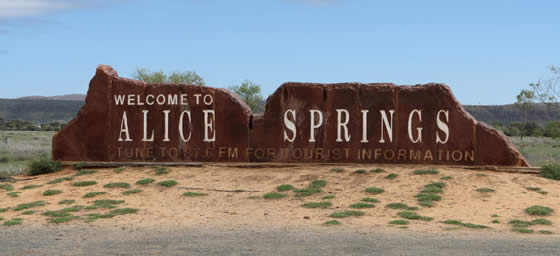 Alice Springs
This is also the perfect place to start to get an understanding of Indigenous culture – one of the oldest living groups, Australian Aboriginals have been here for more than 40,000 years. Their culture is rich in tradition, story-telling, art, kinship and preservation.