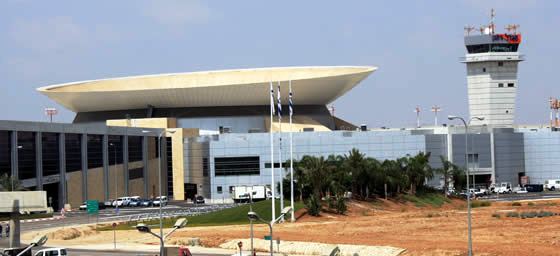 Tel Aviv Airport
Check-in
Check-in zones are located in Terminal 1.
Money Exchange
Money exchange facilities are located on the third floor of the Landside Building and at the rotunda of the Airside Building.
Business Services
Business services are available in the airport's business lounges (access conditions apply).
Internet Access
Free Wi-fi is available throughout Terminal 3.
Family Facilities
A children's play area is located in the duty free area of Terminal 3 next to the toy store.
Baggage
Lost and found as well as a free left baggage facility is available at the Western short-term parking lot on the ground level of the terminal.
Airport Lounges
Ben Gurion International Airport is home to a range of airline and independently operated business lounges. To book access to Tel Aviv's independent airport lounges, talk to your Flight Centre consultant.
Airline Lounges
The following airlines have lounges located within the airport.
El Al King - First Class and Business Class El Al passengers are welcome to enjoy the facilities available in the King David Lounge. Located in Terminal 3 at Ben Gurion Airport, the lounge offers free Wi-fi, beverages, snacks as well as shower facilities and a spa. First Class passengers are privy to an exclusive section within the lounge.
Terminal Transfers
Ben Gurion International Airport is made up of three terminals. A free shuttle service connects all three terminals every 15 minutes.
Public Transport
Ben Gurion International Airport is serviced by a range of bus companies.
As a major travel hub for Israel Ben Gurion International Airport is serviced by a wide range of airlines. The following airlines reach Tel Aviv. Don't see the airline you are looking for? Talk to a consultant to book your Tel Aviv flights with your preferred airline.
There are a number of hotels located within close proximity to Ben Gurion International Airport.