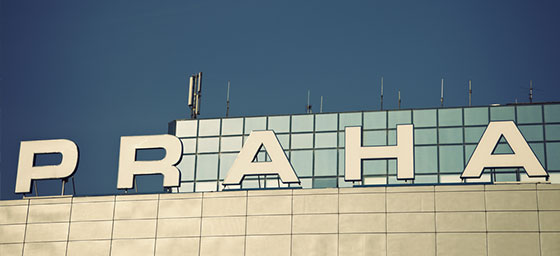 Prague Airport
Check-in
Check-in zones are located in Terminals 1 and 2.
Money Exchange
There are a range of money exchange facilities located throughout the airport. 
Business Services
Business halls can be found within Terminals 1 and 2 terminals while a conference area is located on the first floor of the area that joins the terminals.
Internet Access
Wi-fi is available throughout the airport for free for the first 15 minutes, after which a fee applies.
Family Facilities
Baby changing rooms are located throughout the airport near the toilet facilities. Additionally, parent rooms are also available in the non-public area in both terminals while children's play areas are located in both terminals, in the public, restricted and transit areas.
Baggage
The airport has a left baggage facility available within the main terminal area.
Concierge
Club CONTINENTAL offers a VIP service within the airport which includes limousine chauffeur, access to VIP terminal, VIP lounge access, private check-in, discrete security checks and extra luggage delivery.
Airport Lounges
Citigold Lounge - Located before security in Terminal 2, the Citigold Lounge offers passengers an array of comfortable seating areas as well as complimentary refreshments, a self-service bar, Wi-fi and TV screens.
MasterCard Lounge - The MasterCard Lounge @ Prague Airport provides a private and relaxing environment for guests to enjoy. Located after passport control in Terminal 1, the lounge boasts complimentary refreshments, a self-service bar, Wi-fi, TV screens and private lounges that can be rented.
Prague Ruzyne Airport has three terminals, though only Terminals 1 and 2 are for passenger flights. These two terminals are located within the same building with all facilities easily accessed by foot.
As a travel hub for the Czech Republic, Prague is serviced by a wide range of airlines. The following airlines reach Prague Ruzyne Airport. Don't see the airline you are looking for? Talk to a consultant to book your Moscow flights with your preferred airline.
There are a number of hotels located within close proximity to Prague Ruzyne Airport.